Best Packers and Movers in Pakistan
At 3U Movers and Packers, we strive to provide the best packing and moving in Lahore. Our experienced and qualified team is dedicated to making your goods. We understand that the goods you entrust us with need to be transported with care.
We have invested in the latest technology to make our services even more reliable. We also use premium packaging materials to ensure that all your belongings are safe.
Our team of professionals is trained in all aspects of goods relocation. We understand that time is important to deliver your goods. We also offer door-to-door pick-up and delivery services for your convenience.
With 3U Movers and Packers, you can be assured of getting the best service possible. Our commitment to quality and excellence is what sets us apart from the rest and makes us the leading packers and movers in Pakistan. So, contact us today for a hassle-free relocation experience
We understand that moving your possessions is a time-consuming and stressful task. That's why we have designed our services to make the entire process as simple and effortless as possible. We understand the emotional attachment you have to your goods. We deal with it as if it were our own.
Our team is equipped with the latest technologies to ensure safe transport for the best packers and movers in Lahore. Our expert team will pack all your items, ensuring that each item is wrapped and handled with care. Our staff is friendly and professional, ensuring that your move is handled.
We know how important it is to keep your items safe and secure. During the move, we take special care to ensure that everything is safe. With our experienced team, you can trust that your belongings will be well taken care of.
So if you're looking for a company for your goods transport needs, 3U Movers and Packers is the perfect choice. We will provide an experience that is tailored to meet your specific needs and budget. Contact us today to get started! 
We understand that your goods are valuable and require careful handling. We have the expertise and experience to ensure that all your items are transported by the best packers and movers in Lahore. Our staff is committed to giving you the finest services available.
We can handle large items such as furniture, electronics, appliances, and even vehicles. We use advanced packing techniques and materials to make sure that your goods are safe. We also take great care to protect your items from the elements and other potential damages.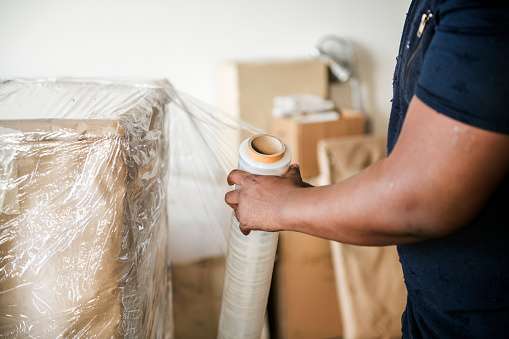 Our team of professionals is available around the clock to help you with your needs. Whether you need a one-time delivery or a complete moving solution, we've got you covered. We'll work with you to make sure that your goods are handled and that they arrive at their destination on time.
No matter what type of goods you want to move, you can trust that the best packers and movers in lahore will provide you with the highest quality service and care. With our experienced team and reliable solutions, we can handle your goods with ease.
We work hard to give our clients the greatest service possible.
We have years of experience in this field.
We know exactly what it takes to move your goods in a safe and efficient manner.
Our staff ensures that all your goods are handled with the utmost care and respect.
We understand that when it comes to moving your goods, trust is essential.
That is why we have created a secure and reliable system for moving your goods.
We take every precaution necessary to ensure that your belongings are secure.
We also offer a wide range of services, such as packing, unpacking, loading, and unloading.
This allows us to provide comprehensive solutions for all your needs.
We work with various companies to provide you with the most affordable rates possible.
When it comes to moving your goods, you can trust the best packers and movers in Lahore.
We have the experience and dedication needed to make sure that your move goes as smoothly as possible.
We offer everything you need to get your goods from one place to another.