Best House Shifting Services In Pakistan
Are you looking for professional Packers and Movers for House Shifting Services? Look no further than 3U Movers! We are the best in the business for making relocation stress-free and efficient. With our team, we will ensure that your belongings reach their destination on time. We are reliable, trustworthy, and provide excellent customer service. Discover why 3U Movers is the go-to for all your house-shifting needs.
Quality House Shifting in Pakistan
Are you in the market for a reliable Packers and Movers company to help with your goods transport needs? If so, look no further than us, with years of experience in our field. We are the perfect choice for anyone looking for a Packers and Movers company. Keep reading to learn more about what makes us the best choice for all your goods transport needs. When it comes to finding a reliable packers and movers company, we stand out from the rest. With decades of experience in the industry. We are known for our commitment to delivering services that meet your needs.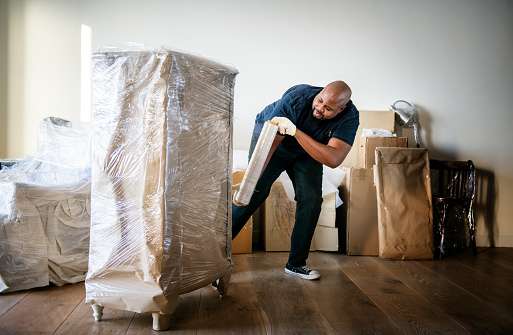 House Shifting in Pakistan
We are leading relocation services provider. We offer our customers reliable services for their packing and moving needs. We provide more services. We provide complete house shifting solutions. That includes packing, loading, transportation, unloading, and unpacking of goods. Our professionals handle all the hassles of moving to a new home. We offer furniture shifting services to move your furniture. We provide packing and loading services to ensure your furniture is safe. We can help you move your office with our office relocation services. Our team can pack and move office equipment and furniture, ensuring a safe transition.
The company offers a wide range of services to make the entire process of relocating. Whether you are relocating your home or office, we can help you pack and move your goods quickly. Our team ensures that your goods are delivered using specialized equipment and vehicles. Our strong network allows us to deliver goods to any destination without delays. We also take extra care when it comes to handling fragile items. We have special padded boxes so they can reach their goal without damage.
All these factors make we stand out from the rest. We provide quality services so that customers can move our goods without tension.
We provide reliable and efficient services in Pakistan. We understand that reliability is essential when it comes to packing and moving. Our team understands your goods' value and works to ensure that your items are secure.
We understand the importance of finding a moving company. That's why we proudly offer our services to all cities in Pakistan. We can pick up your belongings from any location in the country and deliver them to wherever you need them. We use the best equipment and techniques to ensure your items are safe. We take extra measures to protect your goods by using unique packing materials.
Our trained staff provides friendly customer service and will work with you. With our vast range of services, you can rest assured that your items are safe. Contact us today and let us know how we can help you with your packing and moving needs!
We are a professional, reliable, and affordable packing and moving company.
We provide services to meet the needs of both homes and businesses.
We specialize in house-shifting services and provide solutions for all your needs.
Our team is an expert in providing comprehensive packing and moving services.
We offer a safe and efficient way to transport your goods from one place to another.
We provide packing materials and boxes to ensure the safety of your possessions.
With our staff, we guarantee that your interests will be delivered on time and in perfect condition.
With us, you can be sure your house-shifting experience will be enjoyable.